So I installed 5.1 again after getting a new machine, and I'm having problems with running that particular version in fullscreen. The game now has black borders all around it as the screenshot below shows it. I don't mind the borders by the sides, but the ones above and below are just a waste of space. Anybody has any fix for it?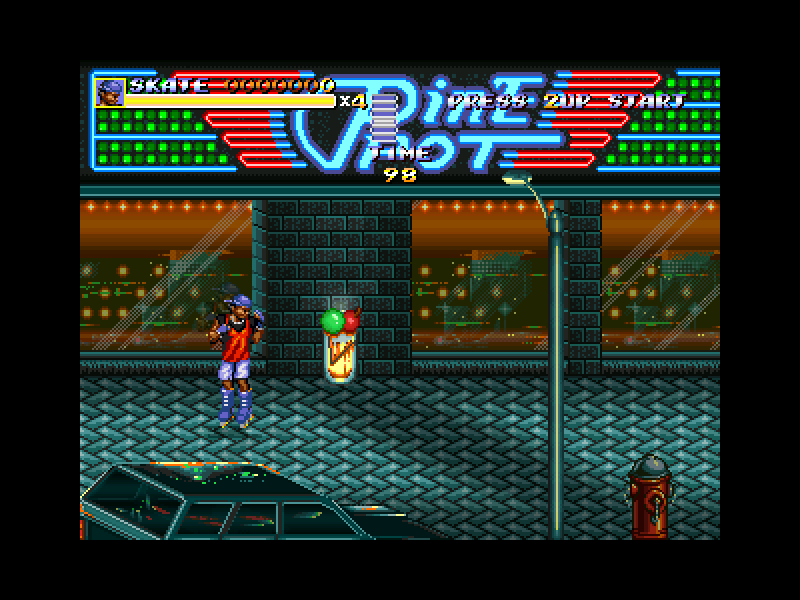 _________________
Imagine something funny or dumb

Gettoru

Galsia




Posts

: 11


Join date

: 2022-02-12


Location

: Brazil



It sounds like you haven't configured your GPU's aspect ratio settings correctly. See here:
https://sorr.forumotion.net/t846-why-does-sorr-hate-43#16237
Fullscreen with widescreen disabled produces a true 4:3 aspect resolution screen, not a widescreen with black bars. This is a problem with your computer's display settings, not the game.

Your post hasn't really described what's actually being shown on your screen, but it sounds like whatever the issue is, it's with your graphics card and screen scaling in resolutions lower than native. If you're seeing a tiny box in the middle of the monitor with the game window when you're in fullscreen, you may not have your screen scaling set correctly. You need to make sure your monitor is correctly upscaling low resolution modes to fit your monitor as large as possible. For instance, with an NVidia card you'd go into NVidia Control Panel, go to "Adjust desktop size and position" and make sure scaling mode is set to "Aspect Ratio" (and set perform scaling on GPU in case your monitor is not handling the scaling correctly).
I use an AMD APU, and I did find some scaling and aspect ratio options on the AMD Radeon Software panels, then I did some quick tests with each one and yet none fixed the issue. Any suggestions?
_________________
Imagine something funny or dumb

Gettoru

Galsia




Posts

: 11


Join date

: 2022-02-12


Location

: Brazil



Modern monitors can also do scaling so depending on what kind of monitor you have it might be doing fullscreen processing you can adjust. Did you get a new monitor when you got a new machine? If not, potentially the GPU in the old one was handling it differently and it's now the monitor that's scaling it unusually. Can you find anything in your monitor's settings that can adjust? It'd probably be an option labelled as Aspect Ratio or Scaling, something like that. If not, what kind of monitor do you have?

What are your video settings in SoRR? I think there's an option for Scale 2X, try using that and see if it fixes it?
2xScale still shows the same size. My monitor doesn't have any scaling options either
_________________
Imagine something funny or dumb

Gettoru

Galsia




Posts

: 11


Join date

: 2022-02-12


Location

: Brazil



Similar topics
---
Permissions in this forum:
You
cannot
reply to topics in this forum