The Hydra Ryu Edition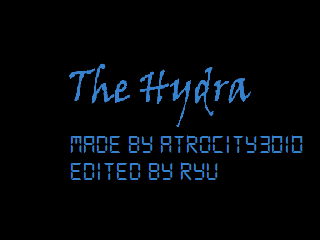 A new Ryu Edition mod, this time being The Hydra from Atrocity3010, and for this mod I decided to use the music from CM Blast's Cadillacs and Dinosaurs, Since, most of Hydra's music was Cadillacs and Dinosaurs. Anyways, here is the link:
http://www.mediafire.com/file/mltqetpbjhvxlph/The_Hydra_Ryu_Edition.zip/file

Ryu Hoshi

Galsia




Posts

: 27


Join date

: 2019-09-18


Location

: United States



Areton338 likes this post
I'm really not interested by this kind of "project". What's new exactly? The original modders are ok you did that? And why choosing musics from random other mod? The modder choose the musics in a way, not sure it fits well here. Besides, about the credits, the musics are not by CM Blast, he just reused them from a game.

vince

Electra




Posts

: 284


Join date

: 2015-04-01



Um...sorry, the mod was made just for fun. As for the credits, I'm not really saying that CM Blast created the music, I'm just crediting the creator of the mod where the music came from. I am well aware of where the music came from and who made it.

Ryu Hoshi

Galsia




Posts

: 27


Join date

: 2019-09-18


Location

: United States



A mod remaker could be interesting, but you should use different music that does not belong to other mods and that are obviously not subject to copyright.
Some broken objects could be replaced, food, weapons and some enemies repositioned, possibly adding some new scenes.
In other words something should be done so a user could be interested in downloading and playing these mods again!
Mine is only a suggestion, then you choose how to proceed

Ducobson

Donovan




Posts

: 83


Join date

: 2013-07-29



Yea its true, you are allowed to do whatever you like. And it's not a bad idea to bring out these old time favorites into the light of day. For others who don't know about them. But I like your Bare Knuckle Next Generation Mod the best. I'm still playing it until now

zakforradio

Signal




Posts

: 115


Join date

: 2016-11-14



I got good news, everyone. I'm back after experiencing some difficulties with my mouse.

Ryu Hoshi

Galsia




Posts

: 27


Join date

: 2019-09-18


Location

: United States



---
Permissions in this forum:
You
cannot
reply to topics in this forum